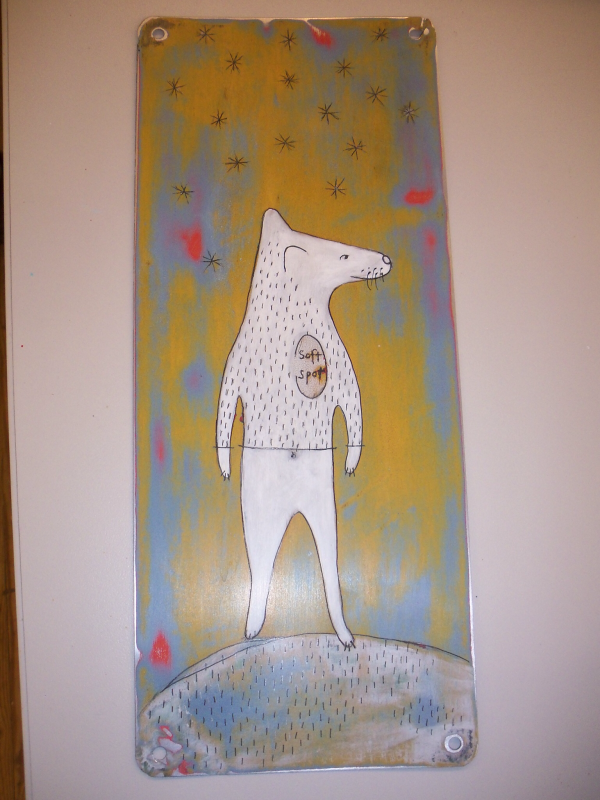 It started out as a melancholy day, a day for me of feeling tender and vulnerable, one in which I wished to be wrapped in gentle layers to ease the pains in my soul. The end of another short-lived possibility of romance was causing me to re-think my readiness for love and partnership. The imminent death of a family member for whom I have strongly conflicted feelings was hovering overhead as I anxiously awaited message of her passing. Other worries far too personal to write about were looming as well.
Was it any wonder that the artwork which resonated so strongly with me today was that which spoke to this tender feeling? I went to visit the studios at Penland, and found solace in artwork. Margaret Couch Cogswell works in imagery both gentle and soulful. A mouse-like animal with a sign over his heart saying "soft spot" called out to me. And beside it, a tiny folded book which fits into a tiny hand, with words that read "There are days when a heart needs holding"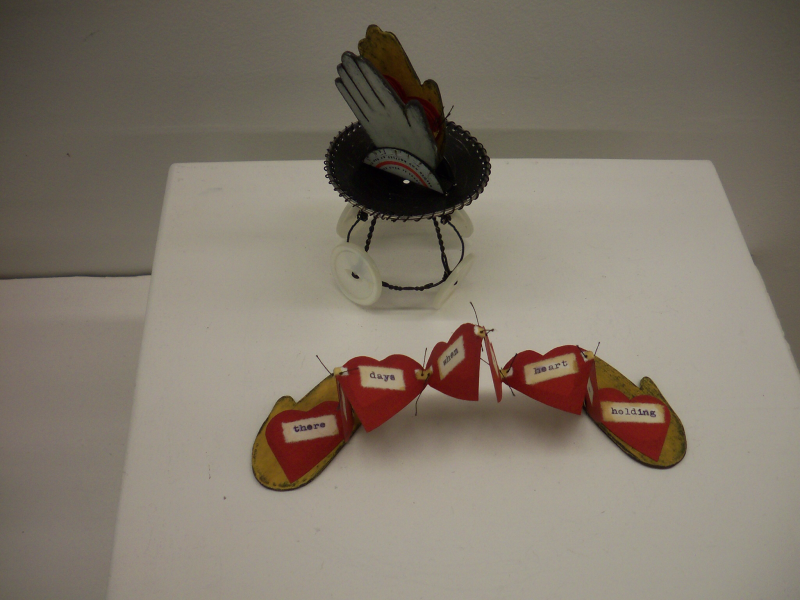 Comforting as a warm blanket, these works soothed me, reassuring me that today's pain was part of the human condition, that art could help me heal, that I was not alone.